LEARN PERMANENT MAKEUP WITH
VIKA PMU – VIKTORIA LOGOIDA 
INTERNATIONAL MASTER TRAINER

PROMO OFFER AT 166 EURO PER MONTH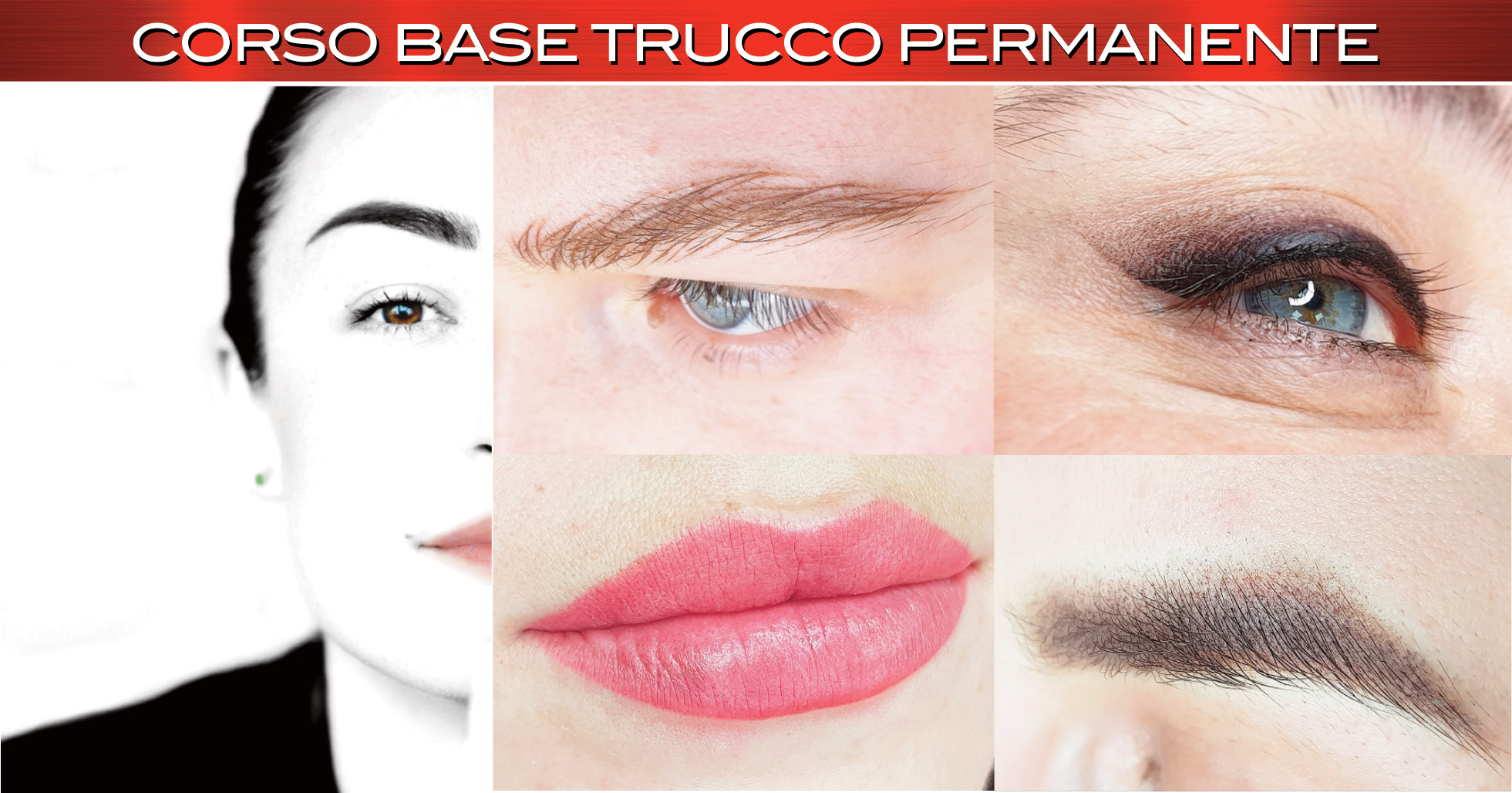 LEARN PERMANENT MAKEUP WITH
VIKA PMU – VIKTORIA LOGOIDA 
INTERNATIONAL MASTER TRAINER

PROMO OFFER AT 166 EURO PER MONTH

Learn Permanent Makeup with
VIKTORIA LOGOIDA International Master Trainer – Judge and Speaker of the most important Pmu International Congresses
DO NOT WASTE MONEY AND TIME WITH HEAVY AND OVERHEAD TECHNIQUES
VIKTORIA LOGOIDA TEACHES YOU THE ULTIMATE AND NATURAL ULTRA LAST PERMANENT MAKE-UP
TECHNIQUES: THE HIGHEST LEVEL OF THE PERMANENT MAKE-UP NOW IN ITALY
PROMO OFFER AT 166 EURO PER MONTH
6 DAYS + FREE MASTER + STAGE POST COURSE + ENTRY CARD INTERNATIONAL PMU CONFERENCES + FACEBOOK GROUP ACCESS
PERMANENT MAKE-UP COURSE WITH REALISTIC AND NATURAL TECHNIQUES
6 DAYS FULL OF THEORY AND PRACTICE IN MODELS + ONE DAY OF MASTER + POST COURSE
Attending a highly professional Permanent Makeup Basic course is the first fundamental step to succeed in this magnificent profession. Doing it with the teaching of the famous International Master Trainer Viktoria Logoida is a certainty.
VIKA PMU – Studio & Training Center 
CALL OR WRITE TO KNOW THE CALENDAR WITH THE DATES AND THE CITIES IN ITALY
COURSE STRUCTURE 3+3
THE FIRST THREE DAYS – Theory and practice synthetic leather
ANOTHER THREE DAYS – Practice on 6 models
MONDAY – Master Pmu in PROMOTION
DO NOT WASTE YOUR MONEY WITH THE OLD HEAVY AND OVERHEAD TECHNIQUES. VIKTORIA LOGOIDA TEACHES YOU THE LAST PERMANENT MAKE-UP TECHNIQUES OF REALISTIC AND SUPER NATURAL EST FOR:
Dermographer: GRADIENT EYEBROW AND FELT HAIR EYEBROWS
Dermographer: LIP GRADIENT and EYE SHADING
AND A PERMANENT MAKE-UP MASTER FOR YOU FOR PROMOTION
For only 250 euros + vat instead of 390 euros + vat
1) COURSE REMOUVE PIGMENT KILLER + PRODUCT + DIPLOMA
2) COLORTUNE LIP COURSE + PIGMENTS + DIPLOMA + MARKETING
3) COURSE 1st LEVEL OF MICROBLADING EYEBROW + STARTER KIT
Introduction to the manual dermopigmentation technique also known as Microblading. Course on theory and practical test on synthetic leather where the following topics will be addressed: a) Architecture of eyebrows and face b) How to find the right symmetry of the eyebrows on the face c) Preparatory drawing d) Pigmentation techniques and color analysis, absorption and reaction of the skin e) Practical tests on paper and synthetic leather with Microblading. A professional Starter Kit complete with Instrument, Blades, Certified Pigment and Color Door Caps is provided to each participant.
YOUR PROFESSIONAL GROWTH IS IN HEART
At the end of the Basic Course we will follow your professional growth through dedicated services where you can always draw on new information and content from the world of permanent make-up with the advice of Viktoria Logoida.
And after 3 months from the Basic Permanent Makeup Course I could participate in the
STAGE BASIC ADVANCED
reserved for participants only for only € 90 + IVA
In this internship we will verify how you are growing professionally through the analysis of your permanent make up work done up to now. We recommend performing at least fifteen treatments for each area (lips / eyebrows / eyes). If your works are considered satisfactory by Viktoria Logoida, you will receive a
BASIC OPERATOR OF ADVANCED QUALITY
certificate Approved by Viktoria Logoida.In addition to verifying your permanent make-up works, you will participate in the STAGE BASIC ADVANCED because for you it will be time to add another important training piece to your professional growth. The internship will be full of specific information and little secrets that will introduce you to the advanced level of permanent make up in the field of colorimetry and the technical specifications of the various pigments to be used.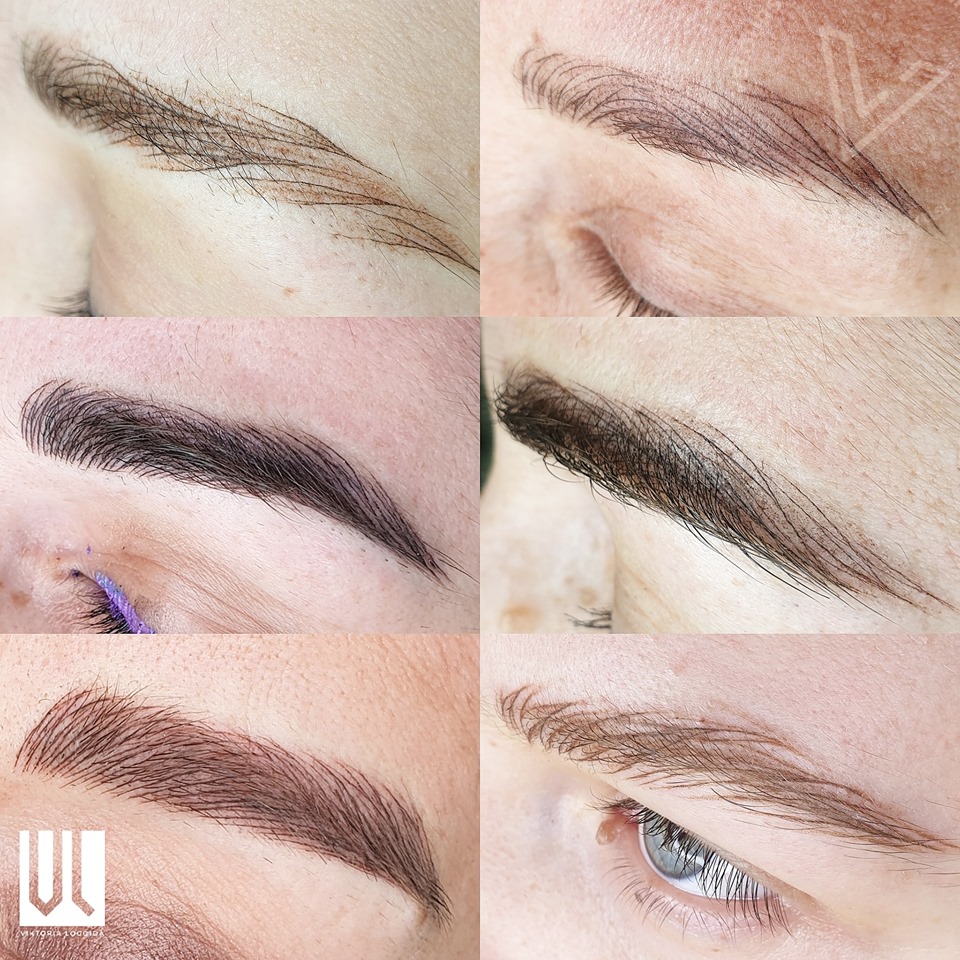 These are the techniques taught in the course: CHEVEU hair-to-hair technique for eyebrows, VELOURS technique for the shading of the eyebrows and lips and eye liner for the eyes.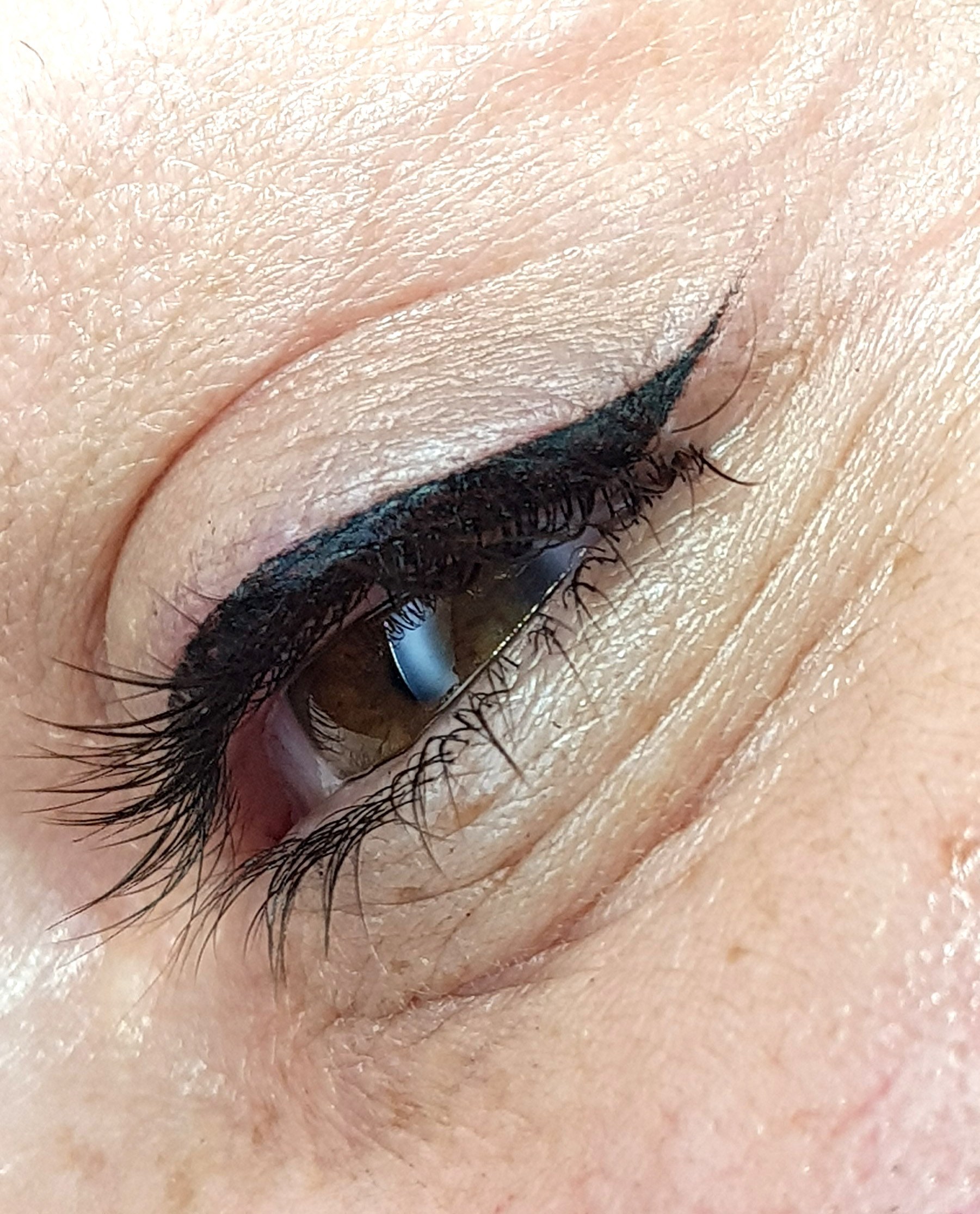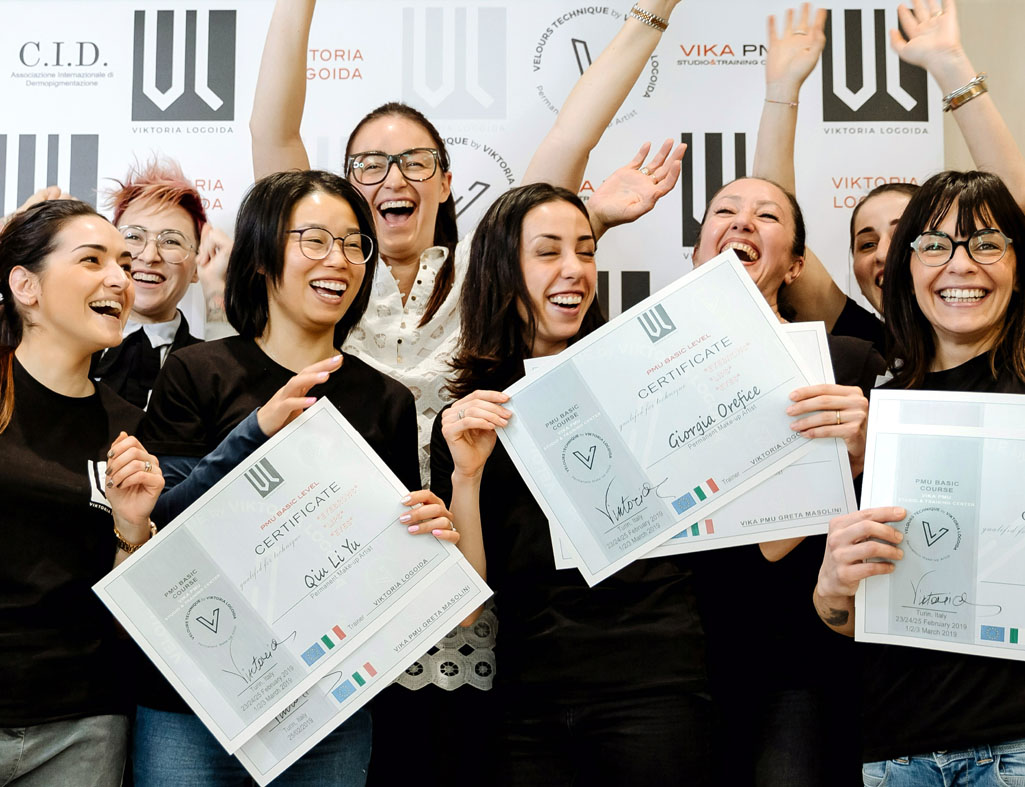 PAYMENT TO RATE !!! FROM 166 EURO TO MONTH + VAT 
TELEPHONE NOW AT 391.4577627 TO DISCOVER  THE OFFER OR WRITE AN EMAIL TO vikapmu@gmail.com OR COMPLETE THE SEND DATA FORM
For the program, costs and registration procedures for the Basic Course of Permanent Makeup, write an email to:
vikapmu@gmail.com remember to write BASE INFO and the CITY where you live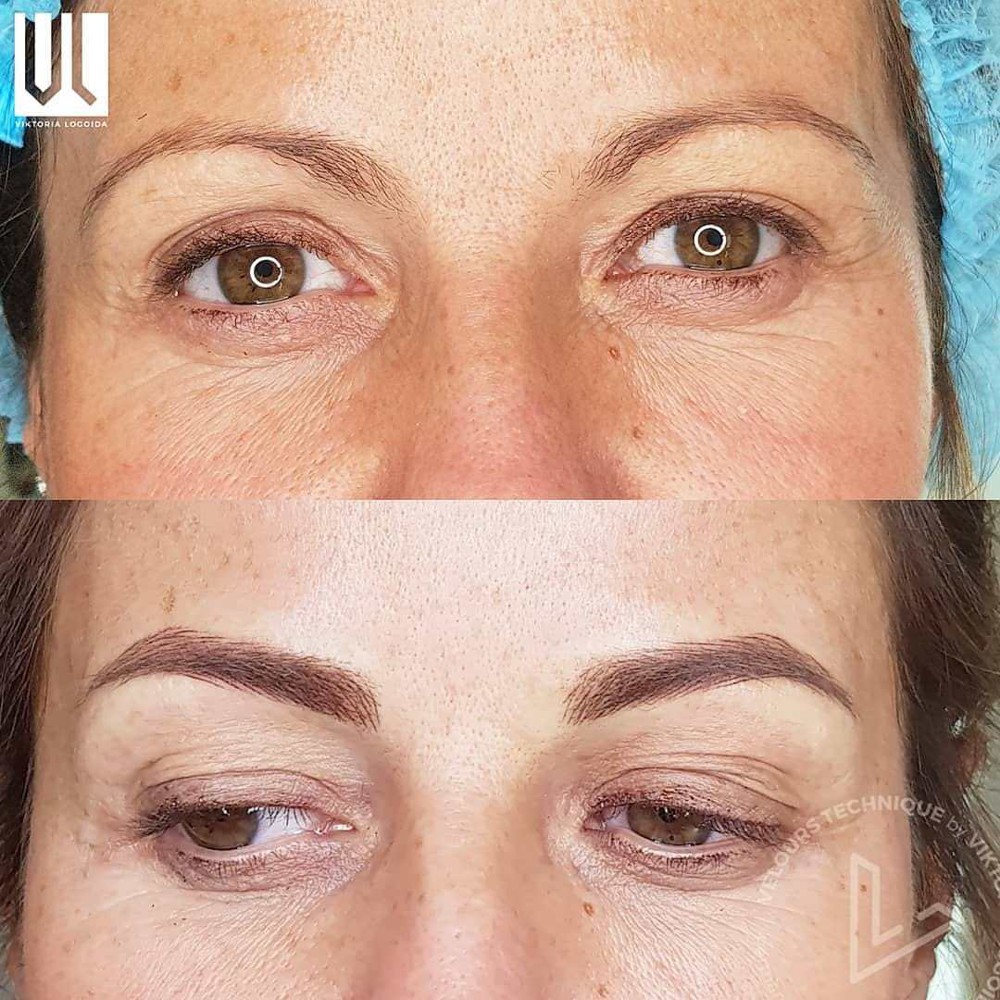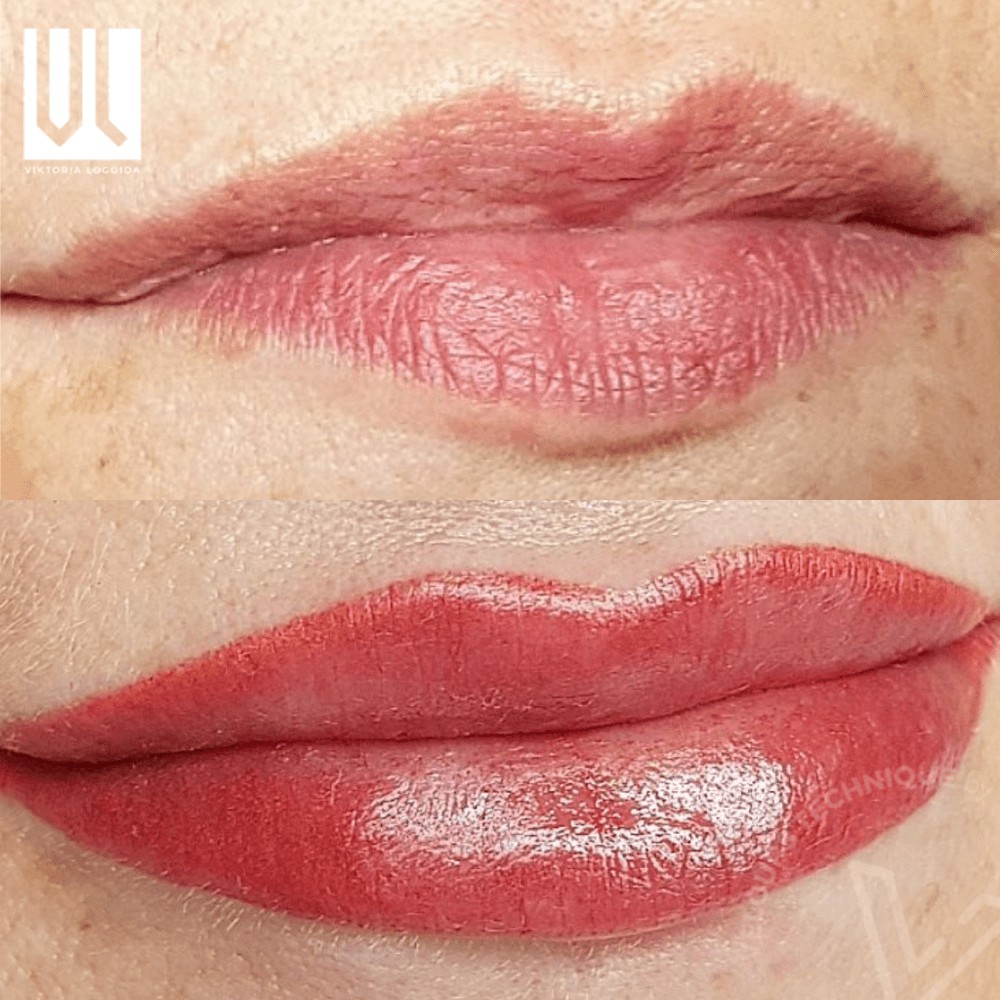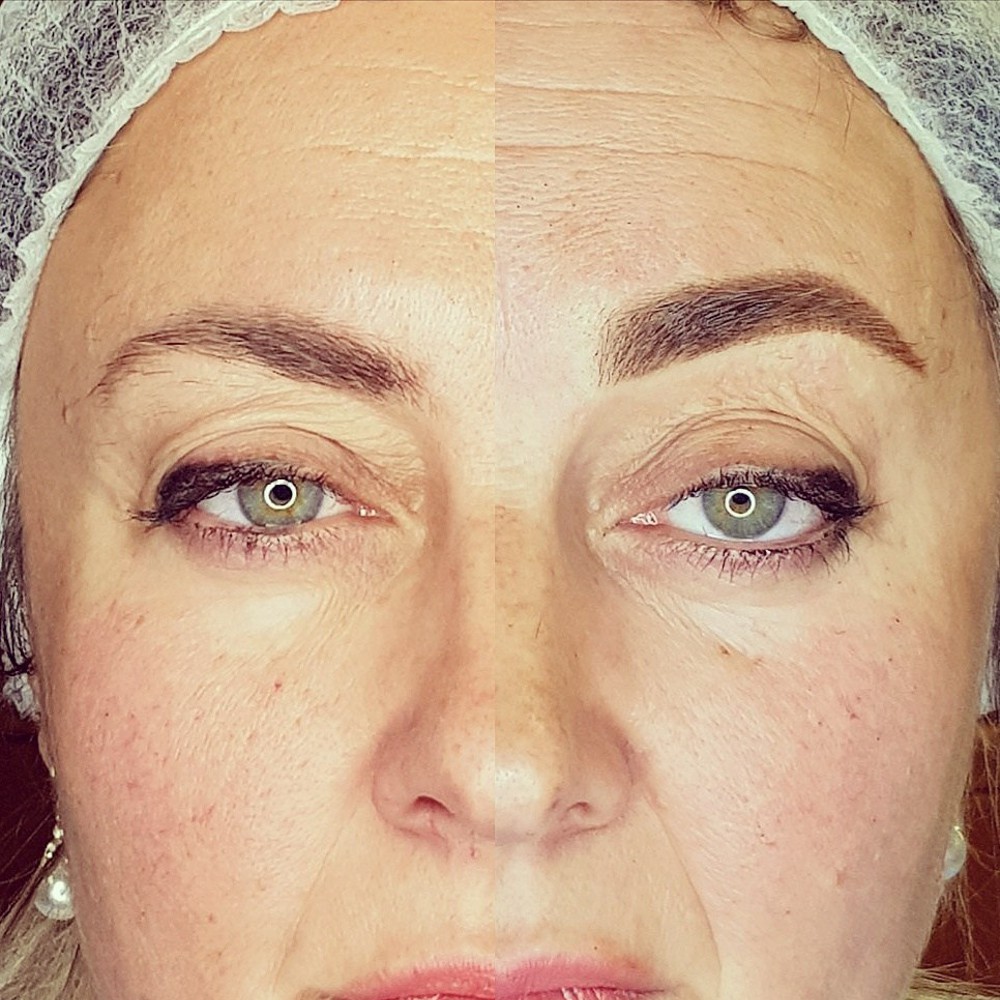 Pictures of treatments performed by Viktoria Logoida. The treatment must harmonize perfectly with the shape and type of face. It is necessary to know how to instruct the trainees to distinguish the faces and specificities of the people to perform the right eyebrow shape with the choice of the correct pigment color. Advanced colorimetry and analysis of true skin phototypes are necessary to make a correct treatment.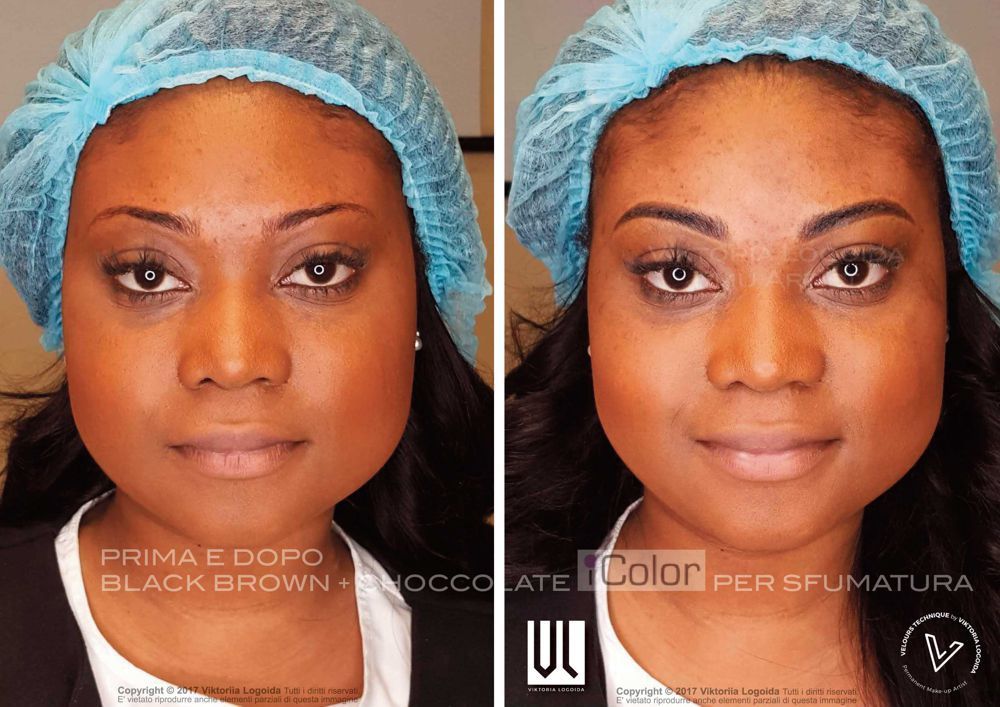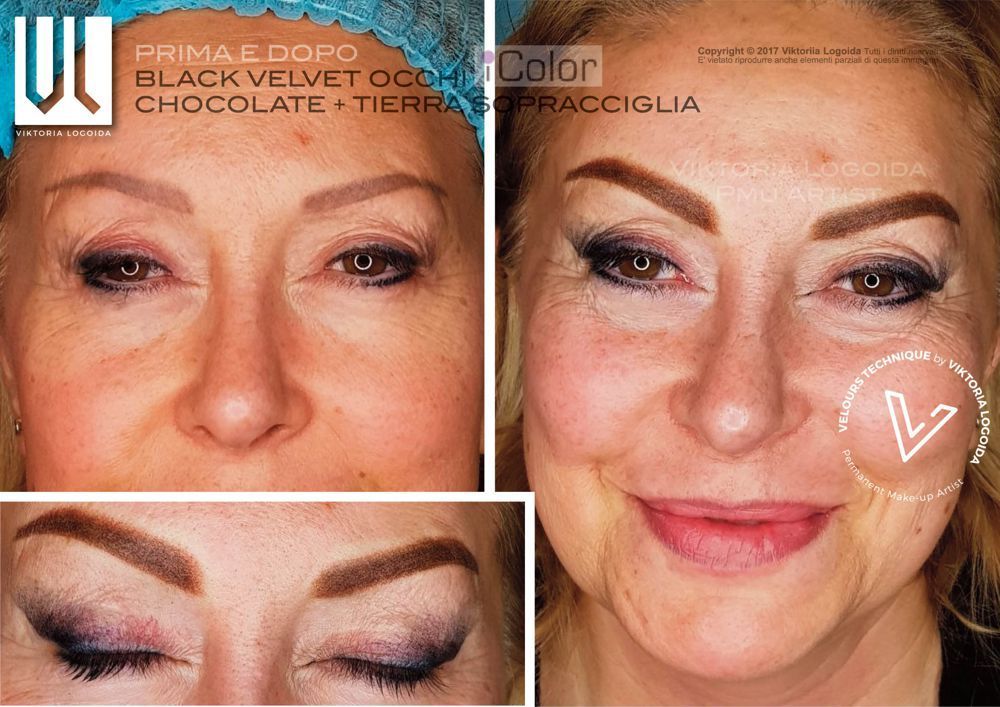 THE LAST THREE DAYS OF THE COURSE WILL ALL BE DEDICATED
TO PRACTICE ON MODELS WITH TWO MODELS FOR EACH AREA
A lot of practice on models with 2 models for each area: 2 models for the eyebrows, 2 models for the eyes and two models for the lips.
And during practice on many models while you work and your models before, during and after permanent makeup treatment. So each student at the end of the course will have a book of images on a USB stick of their permanent makeup treatment to post on social media and to show to future clients.
The basic permanent makeup course is taught by the International Master Trainer VIKTORIA LOGOIDA. Speaker and Judge in the most important Pmu International Congresses. Opportunity not to be missed!

Don't settle for it. Make a difference with your treatments. Your customers have to choose from many operators. Few operators know how to do beautiful treatments. Only with the best Masters can you guarantee a serious and rewarding professional future. Choose the best!!
INTERNATIONAL MASTER TRAINER OF THE VIKTORIA LOGOIDA COURSE
DON'T WASTE MONEY AND TIME LEARNING TECHNIQUES OVERCOME TODAY 90% OF ACADEMIES STILL TEACHES TECHNIQUES AND PROTOCOLS EXCEEDED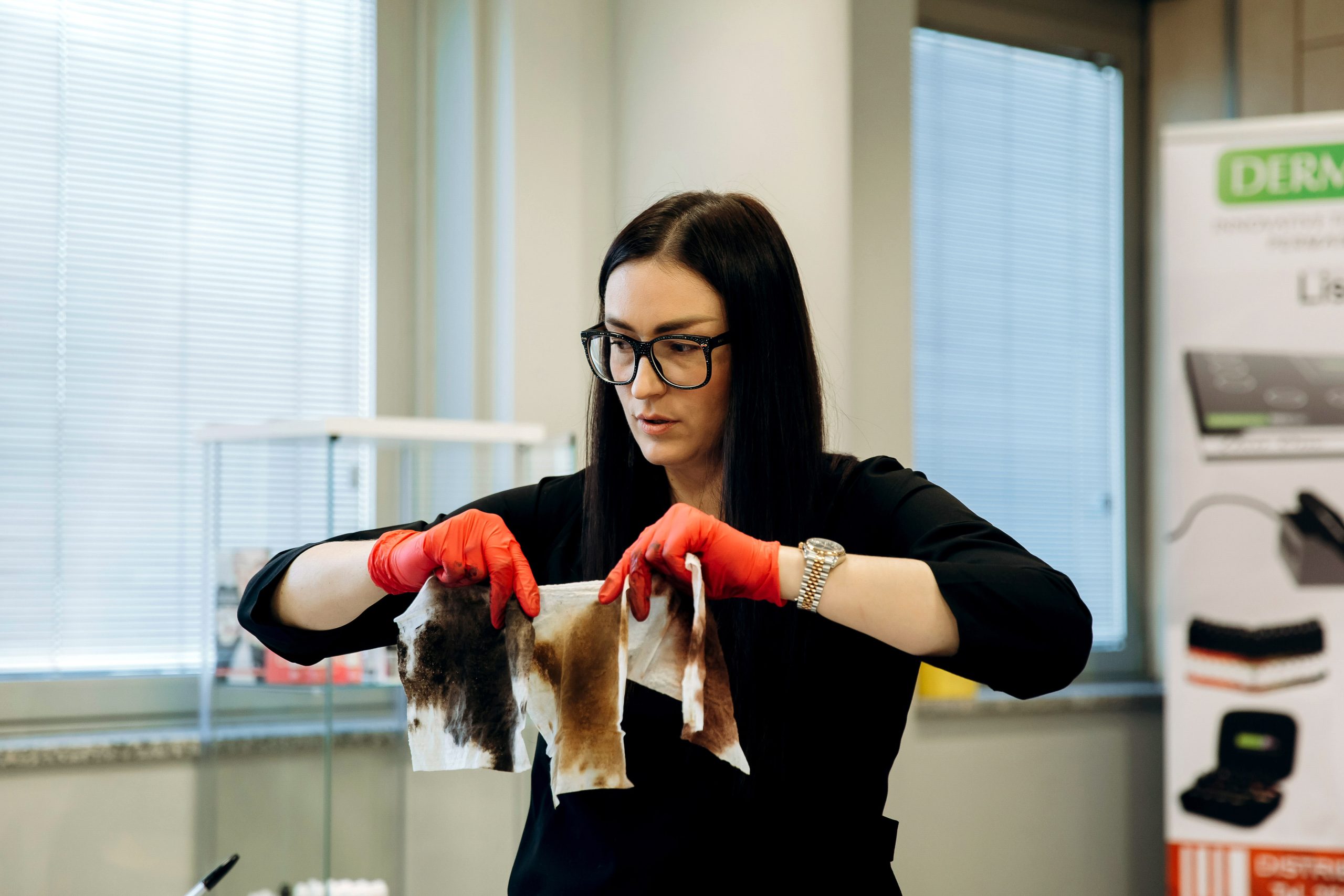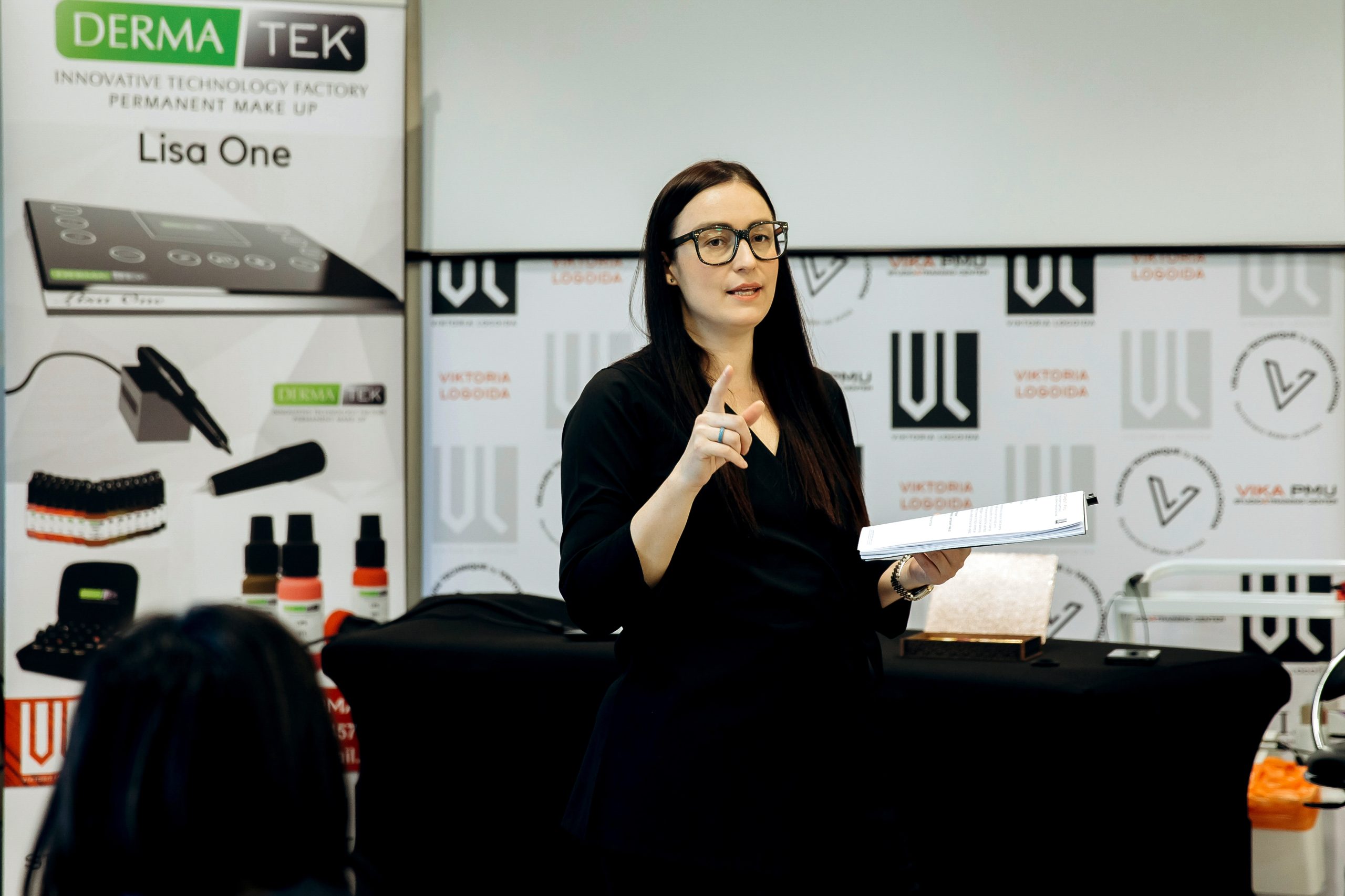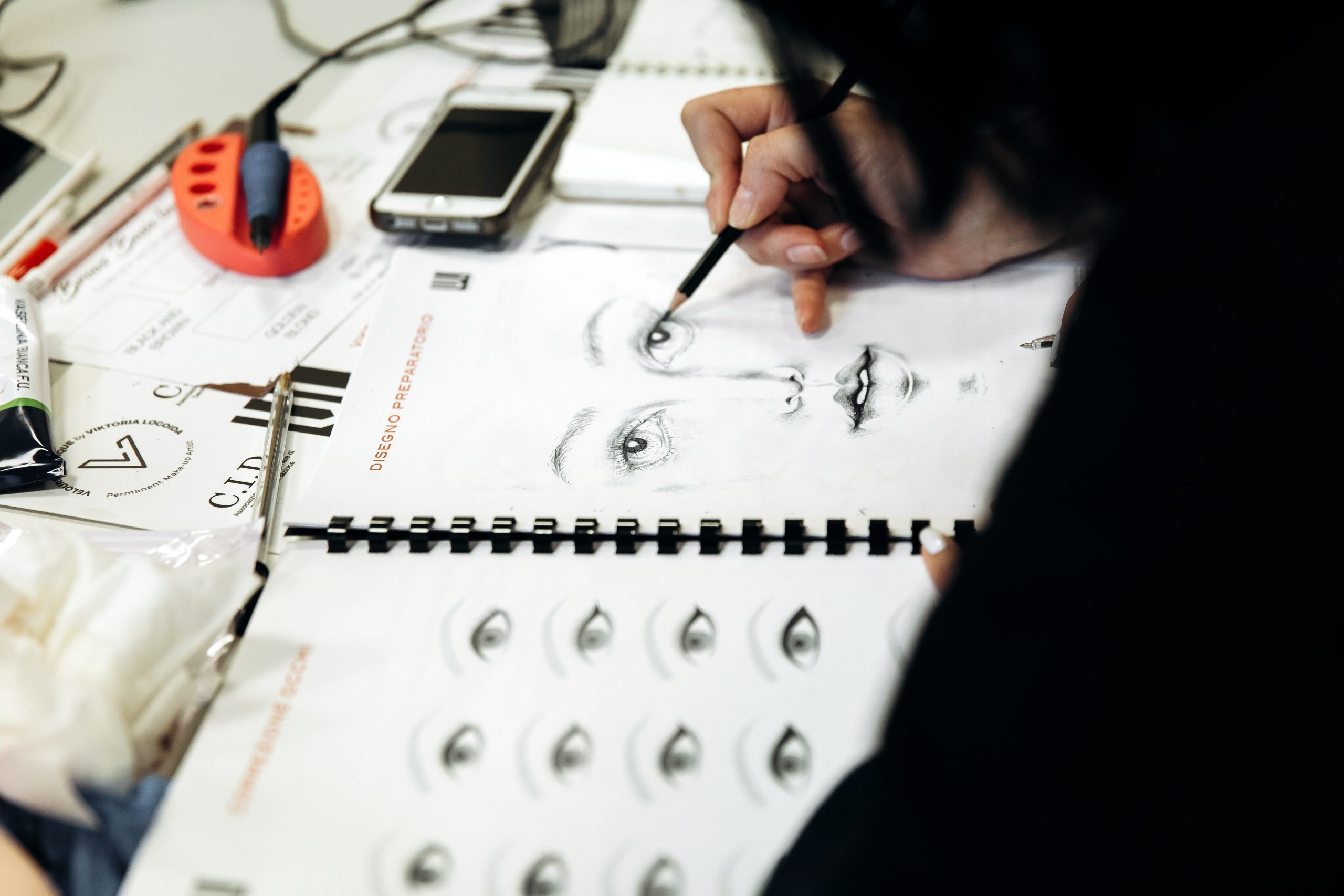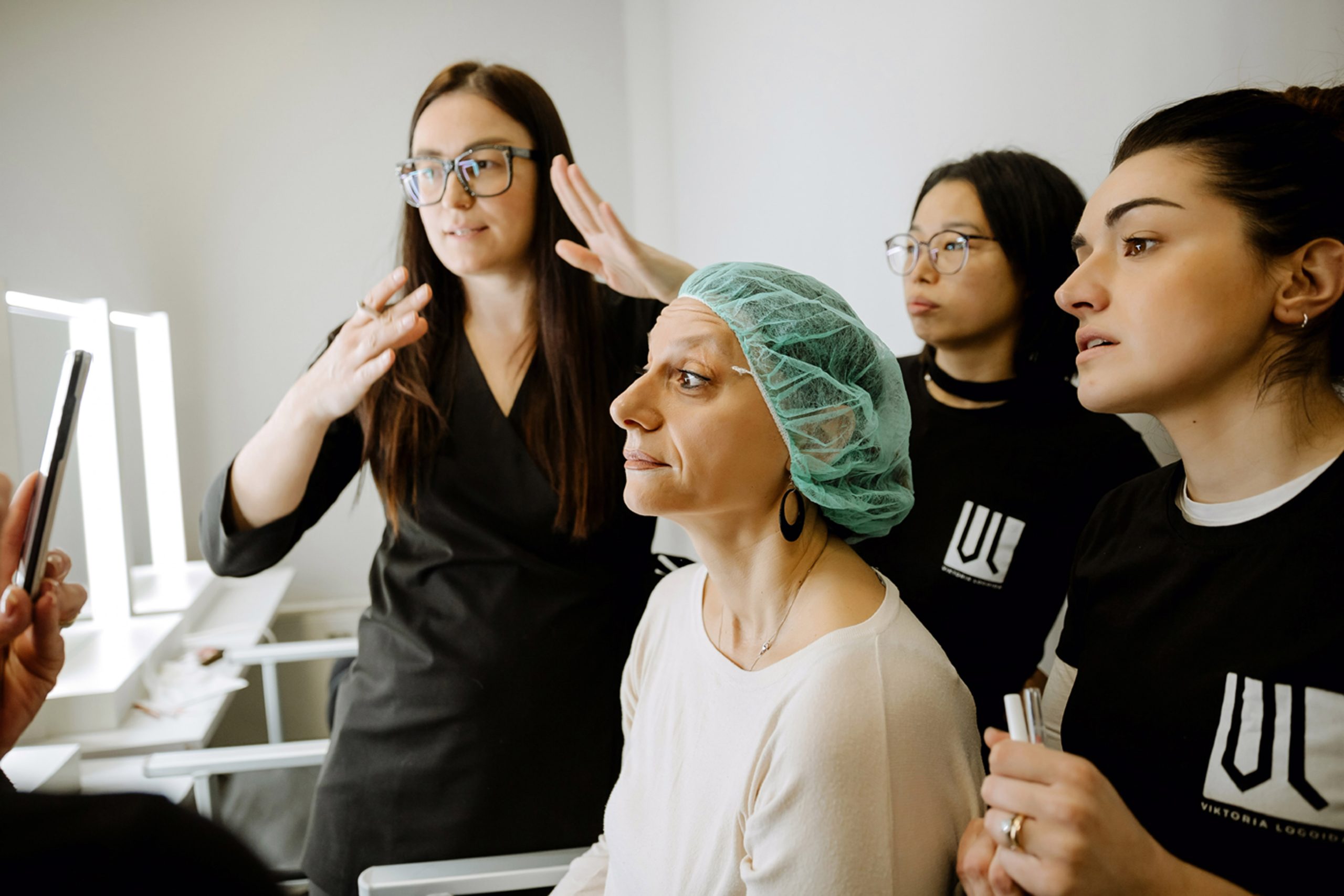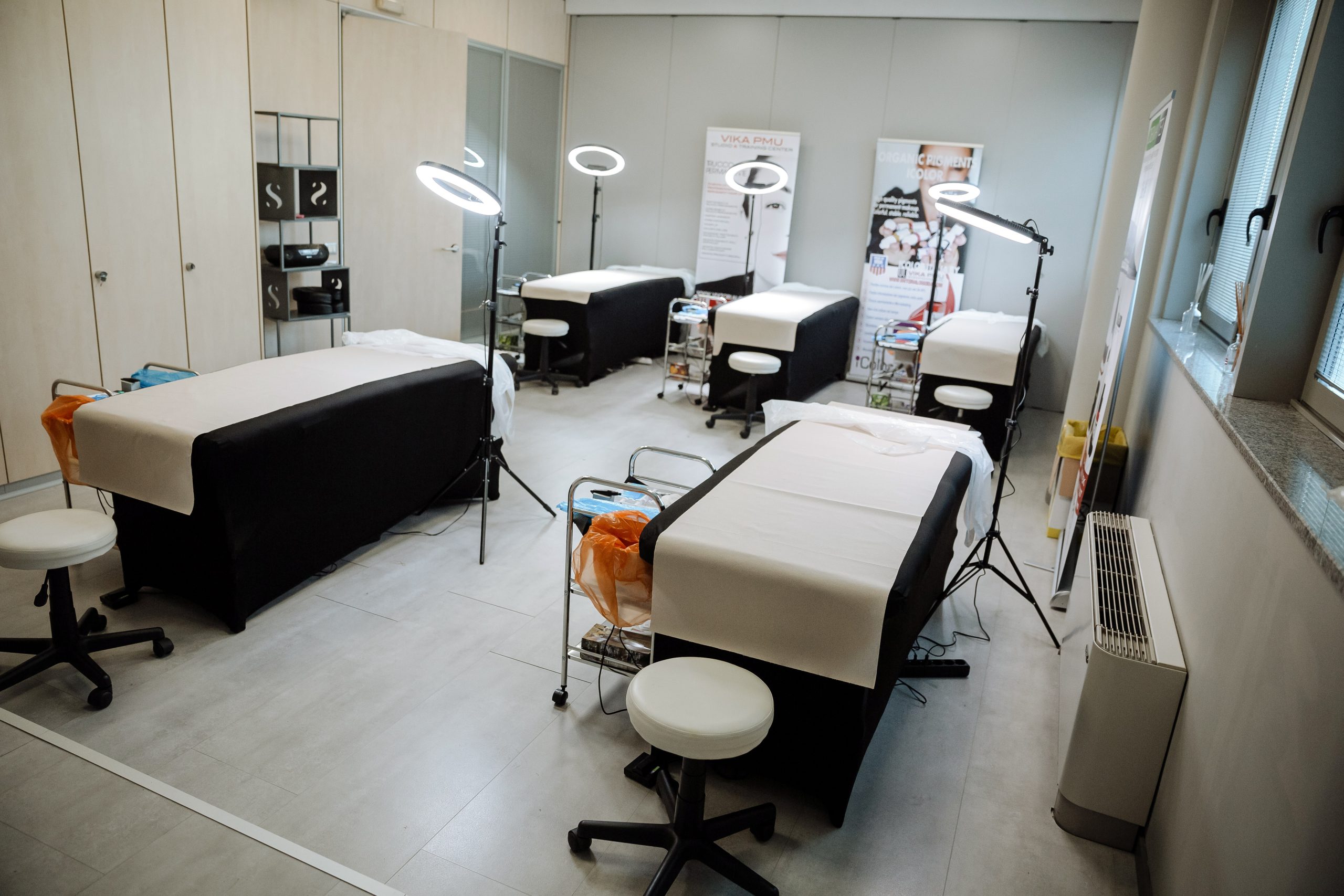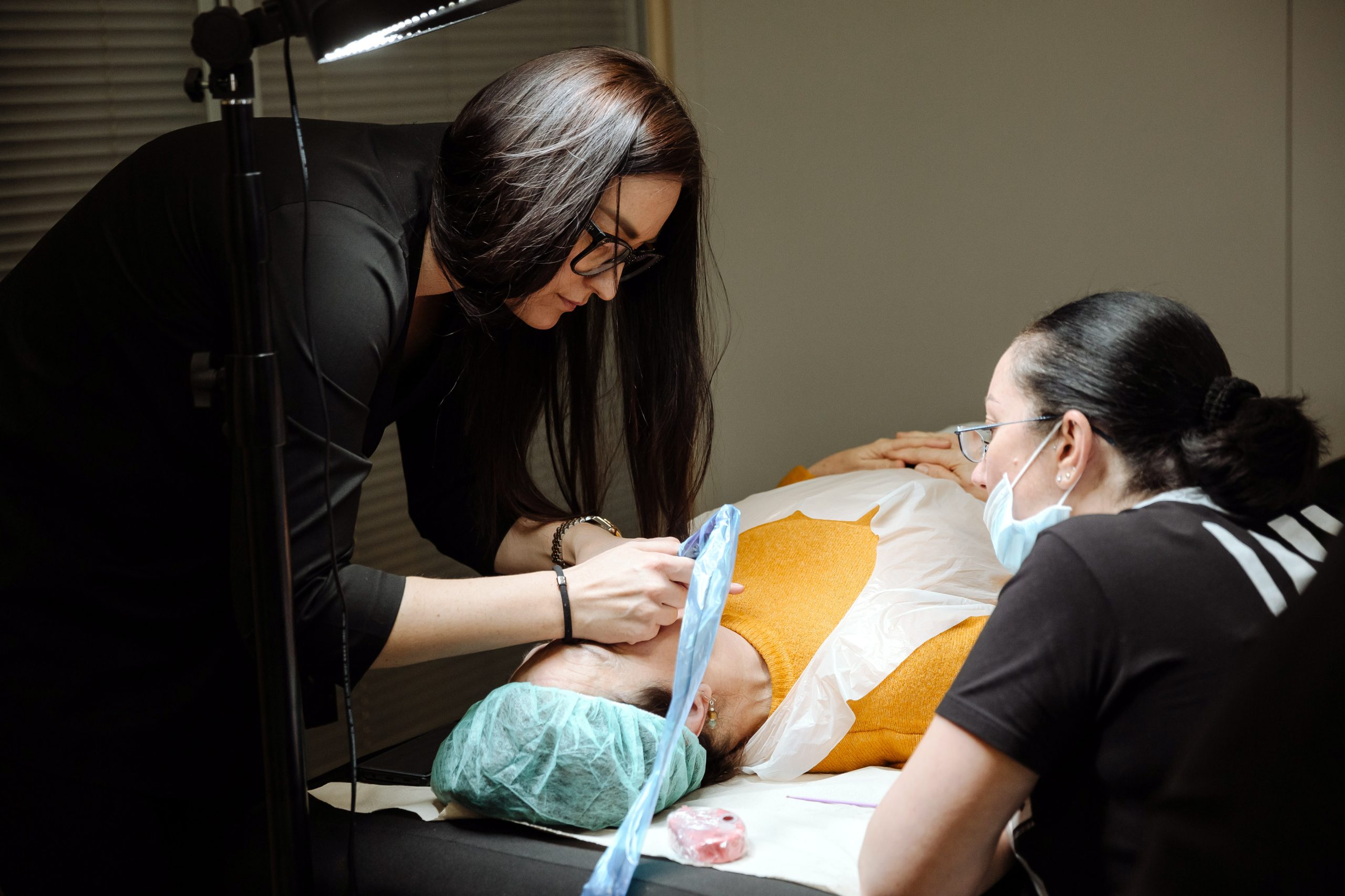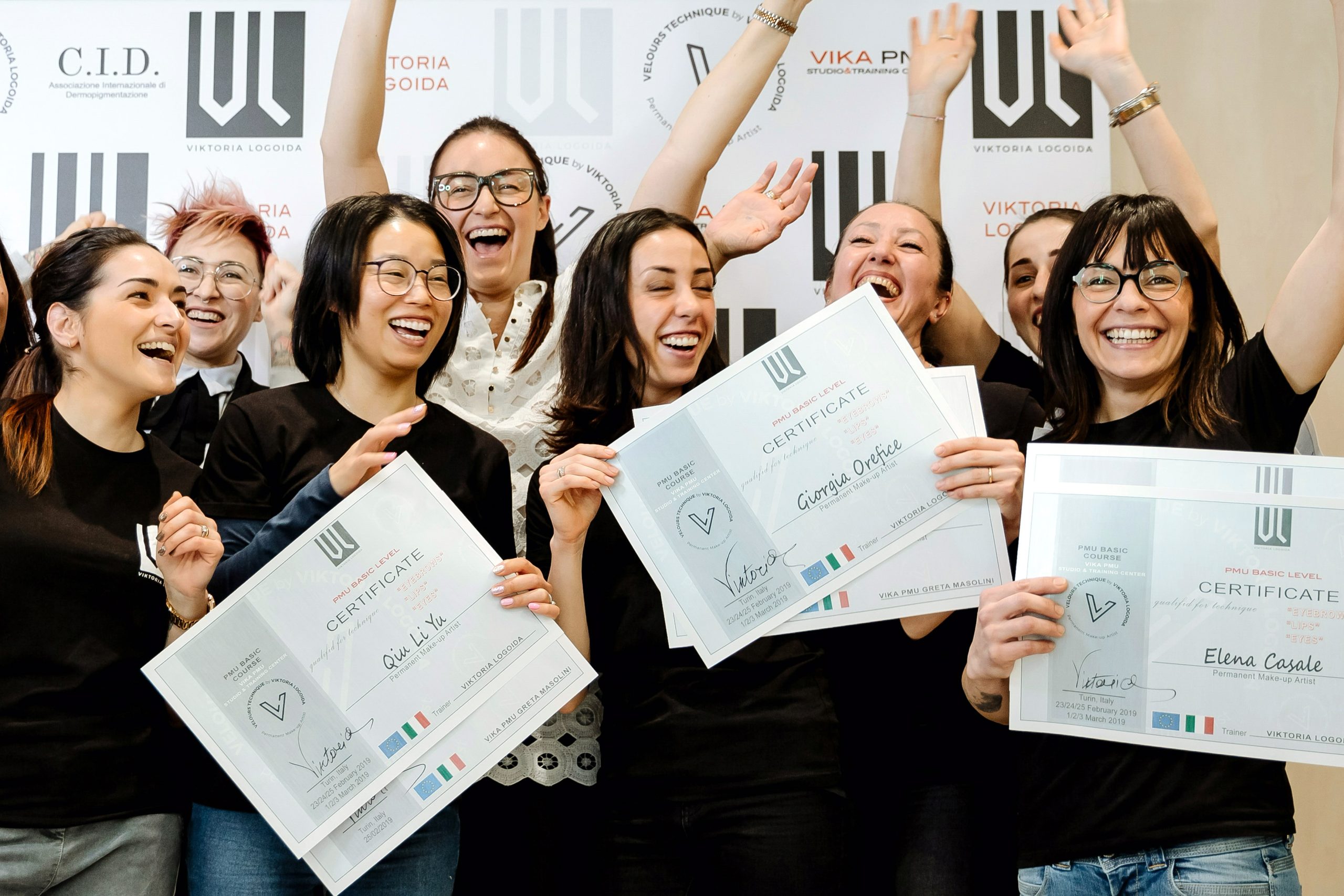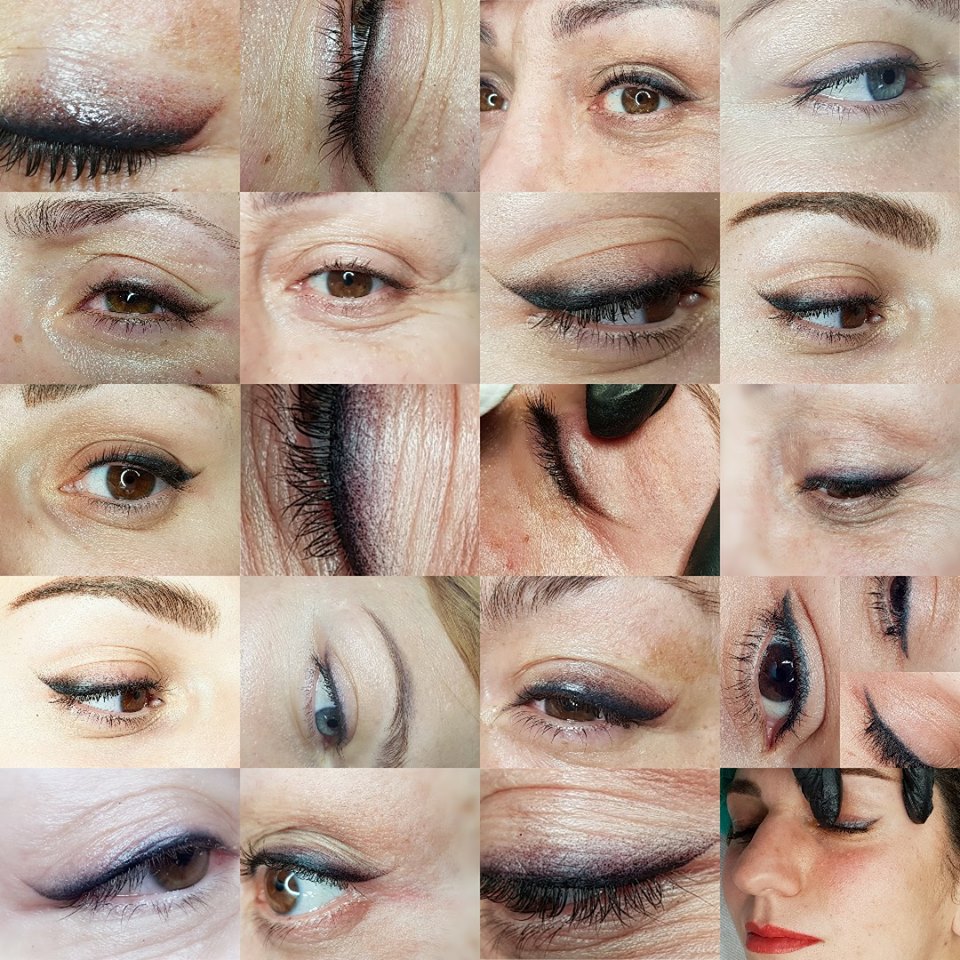 STRUCTURE OF THE BASIC PERMANENT MAKE-UP COURSE
The first three days
are devoted to theory and practice on synthetic leather. Inside are also included professional Focus on existing legislation in Italy, on machinery and pigments to be used with a complete overview of everything that exists on the market, but also Focus on Communication, Marketing and Web Social Marketing and how the profession of dermopigmentist is started, on the most convenient tax regimes to adopt and on the legal protection of the dermopigmentist.
The following three days
are entirely dedicated to live practice on models. A lot of practice on models for each area. And many photos before, during and after the treatments to their models, to ensure that each participant has, at the end of the course, a book of their works to be shown to future customers. The Pmu Basic Level course will be held in first person by the famous International Master Trainer

VIKTORIA LOGOIDA

.
ONLY THE TOP FOR PERMANENT MAKEUP MACHINERY
All the necessary material will be provided throughout the course. The choice of purchasing the pmu machine is very important and we want it to be a truly conscious choice. You can follow the Focus on the various Pmu machines with Viktoria Logoida.
You must know that you have no obligation to purchase but we will reserve special offers and installment payments.
We are certain of the absolute quality of our machinery and our pigments. Viktoria Logoida has chosen only the best on the market after receiving many proposals.
We do not use misleading advertisements at low prices that also include machinery. We do not want to offer shoddy products, without certification and that do not allow us to perform beautiful jobs.
If you want to know the costs of our machines, call us to receive the most complete information.
SEE THE FACEBOOK VIKTORIA LOGOIDA PAGE
CHECK THE OPINIONS OF PARTICIPANTS IN OUR PERMANENT MAKE-UP COURSES
INFORMATIONS: Andrea Courses Manager – Tel. 3914577627

– vikapmu@gmail.com
WHY BECOME A PERMANENT MAKEUP OPERATOR 
Today, permanent make-up is spreading very quickly, touching an increasingly wide range of audiences. More and more women and men up to over 70 years, with specific needs and requests, decide to carry out permanent make-up treatments. An increasingly expanding market that guarantees, if you work with seriousness, passion and professionalism, a certain business future. The first step is the most important: choose a highly professional Permanent Makeup Basic Course and a great International Master as a teacher.
WHY WITH VIKA PMU – BECAUSE WITH VIKTORIA LOGOIDA YOU CAN DO IT
Many people begin the journey to become permanent makeup operators. Some of these leave after a while while many others do not reach the professional and economic satisfactions they hoped for. The great professionalism and experience of
Viktoira Logoida will guarantee you your basic permanent makeup course at the highest levels.
At the end of the course you will be able to work on the skin of people with the right security and Viktoria Logoida will accompany you, along with your desire to arrive, in your professional growth and job affirmation.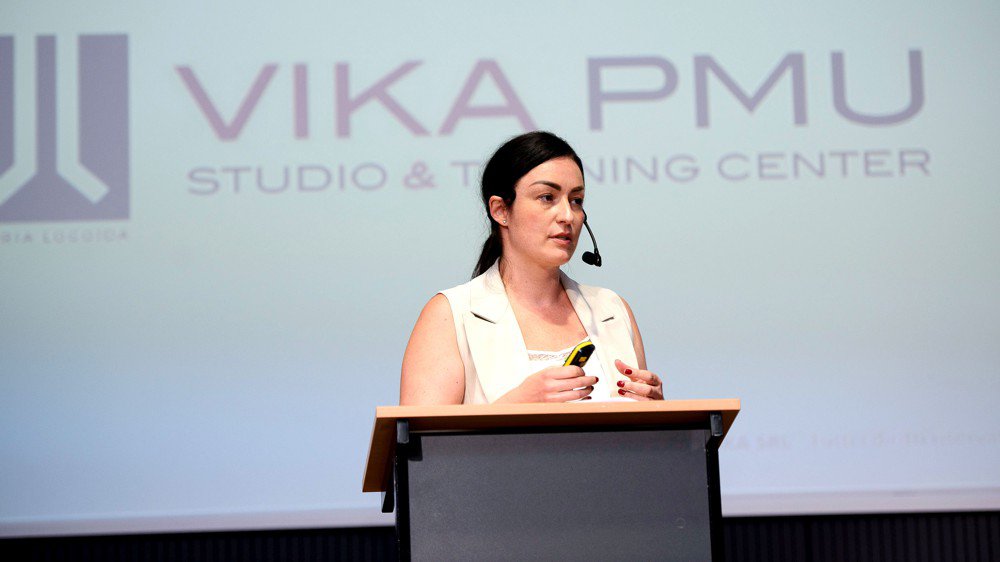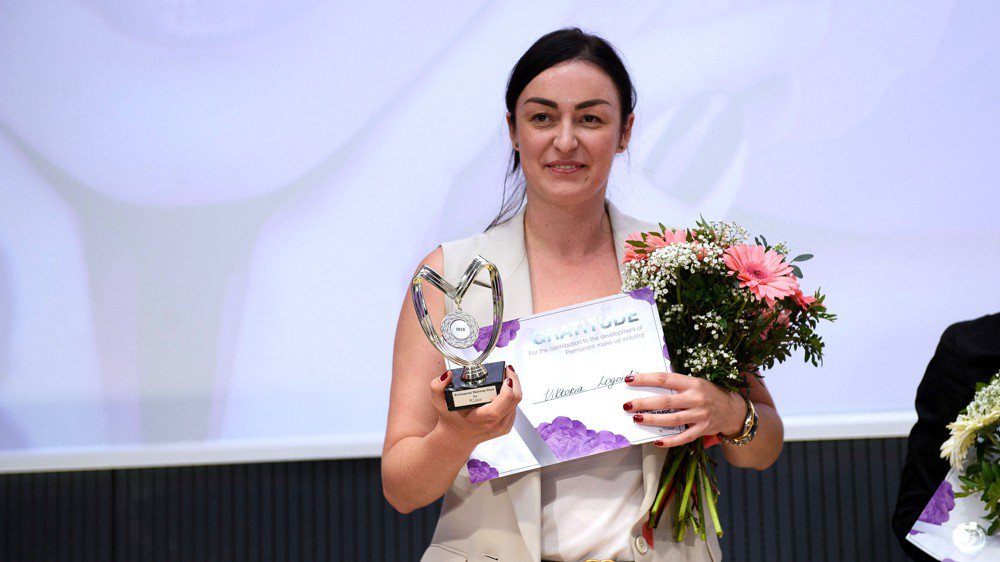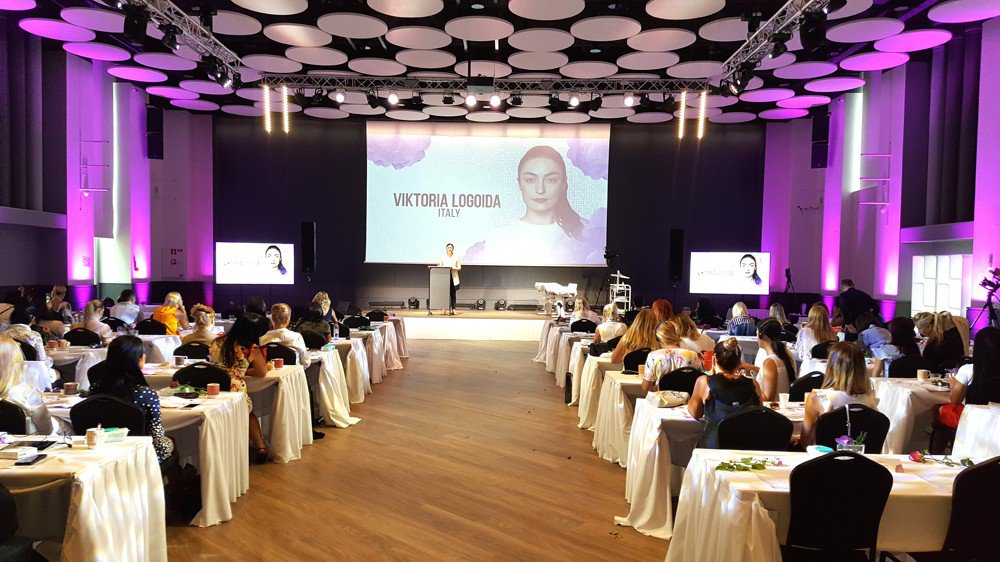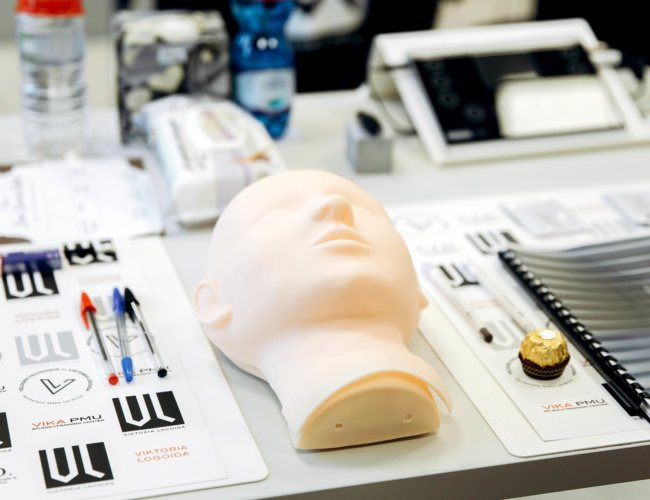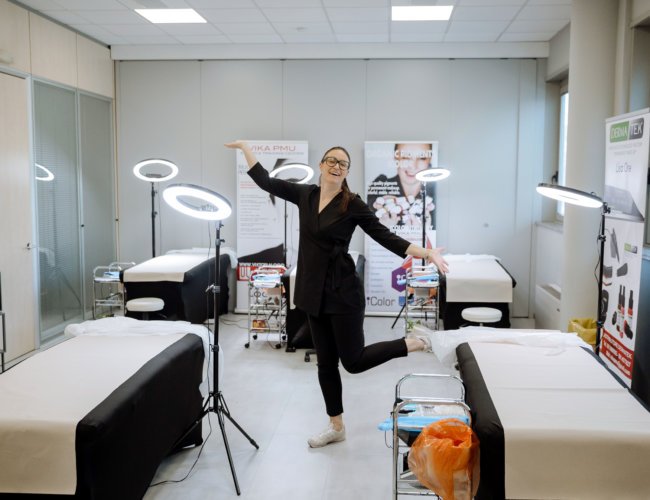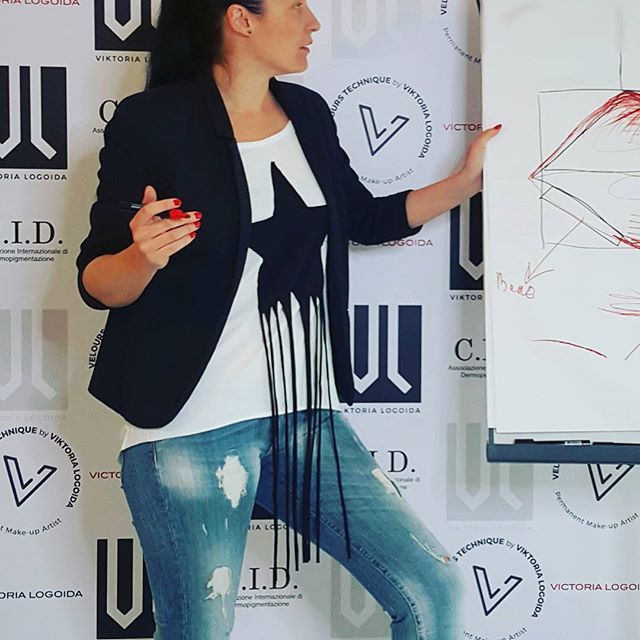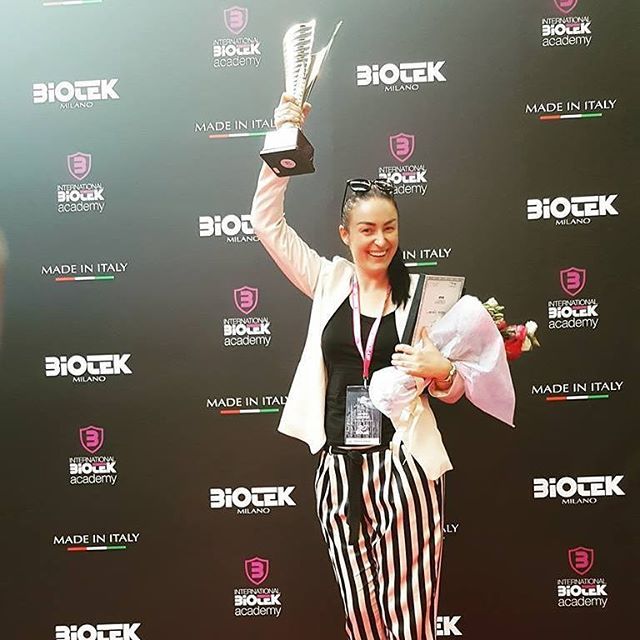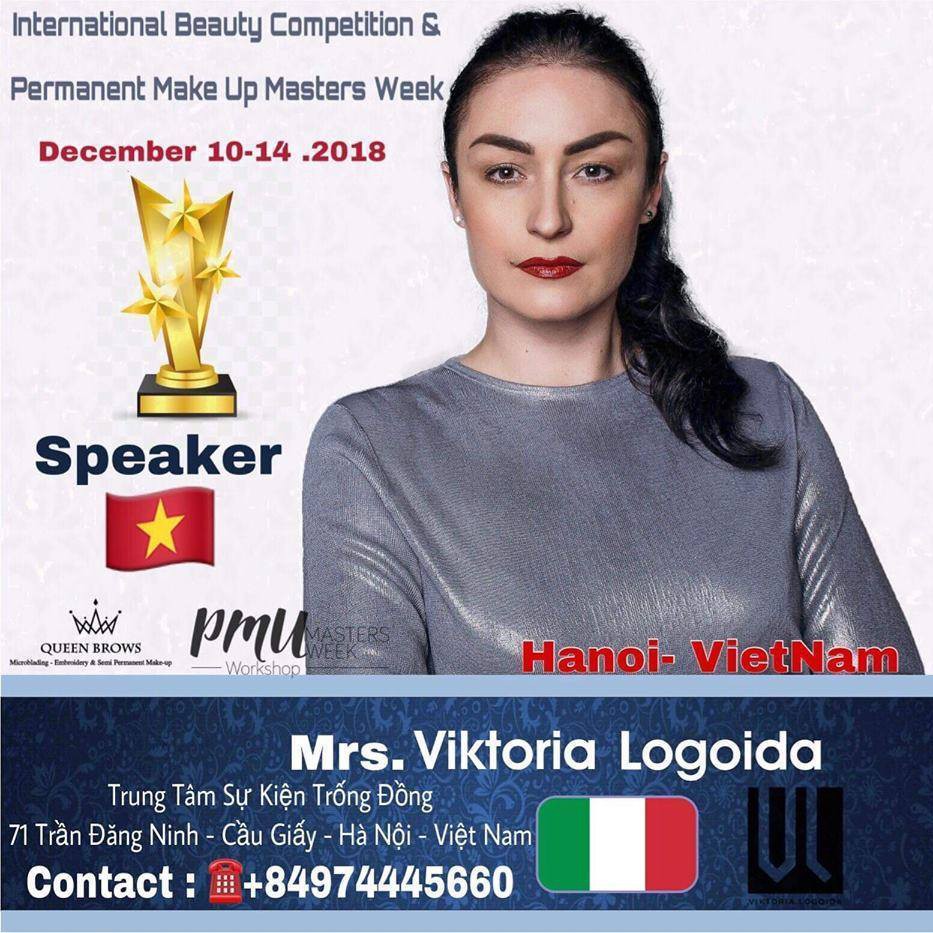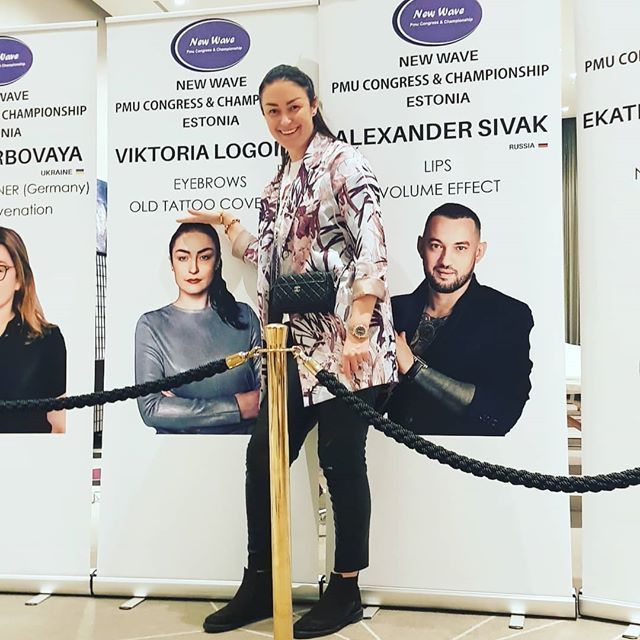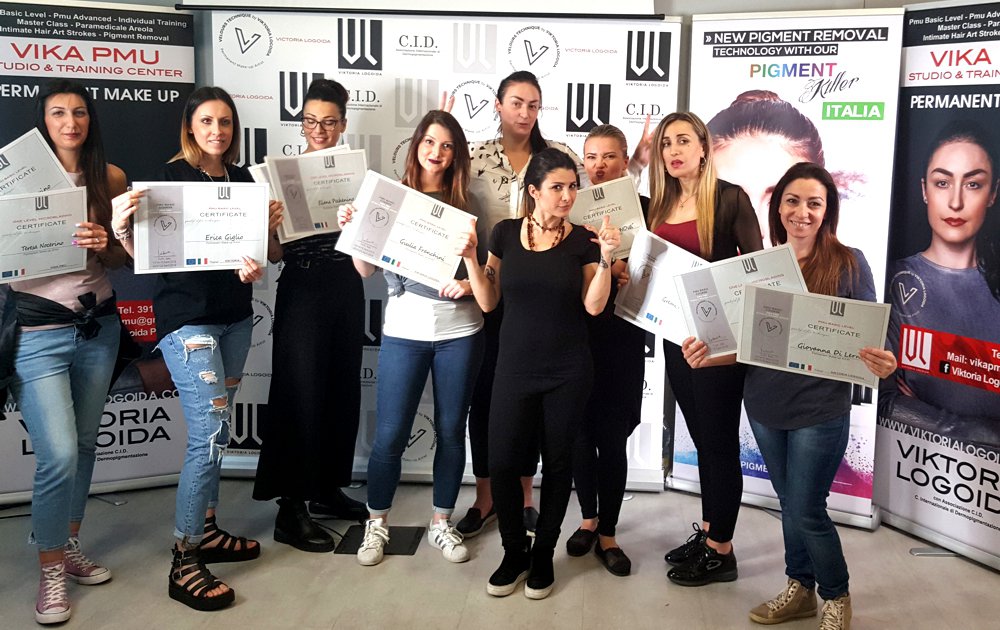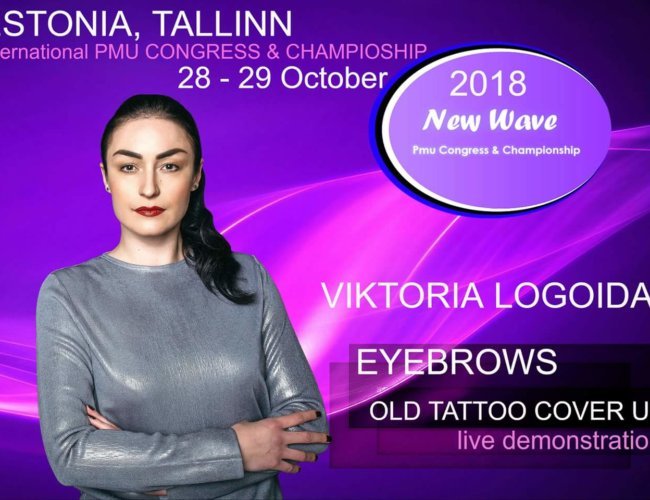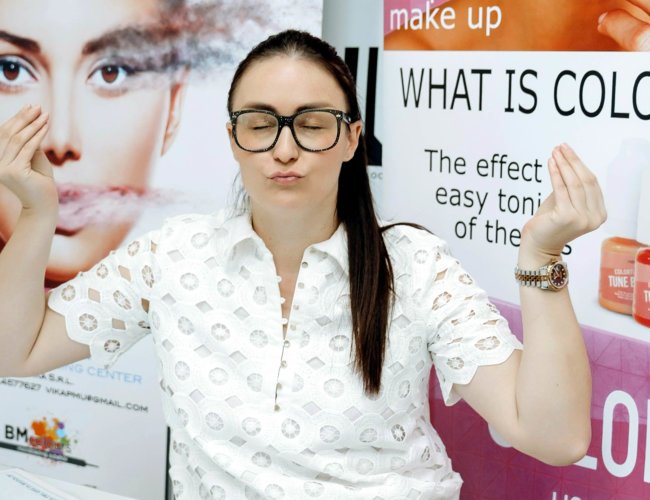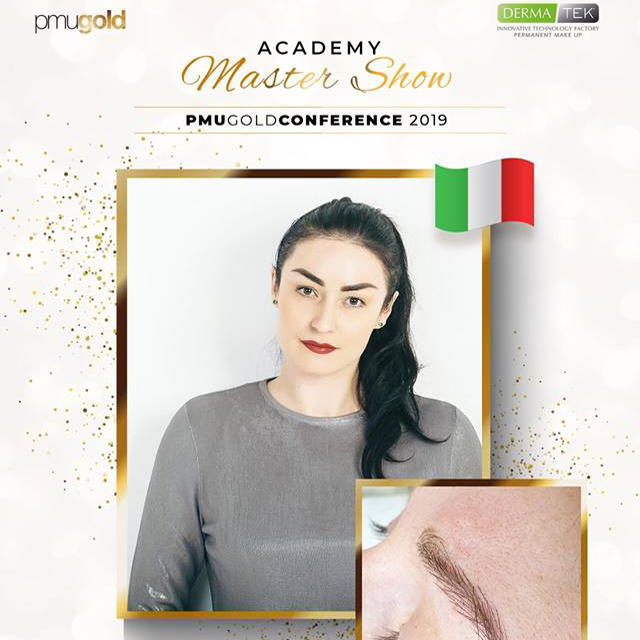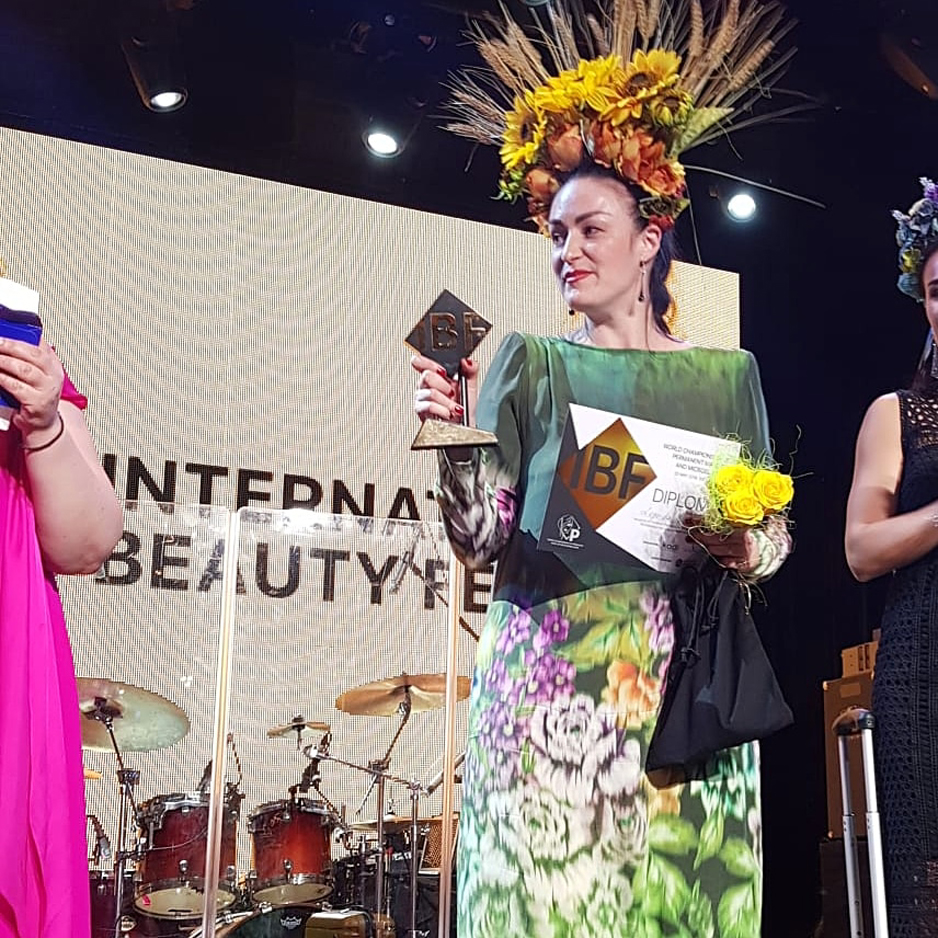 For the program, costs and registration procedures for the Basic Course of Permanent Makeup, write an email to:
vikapmu@gmail.com remember to write BASE INFO and the CITY where you live
REAL IMAGES OF TREATMENTS CARRIED OUT BY THE PARTICIPANTS IN THE PMU COURSE OF VIKTORIA AND VIDEO WHILE WORKING